At last! I finally updated darkhavens@slashverse, my website. I coded 70 sets of drabbles and added several new fics (as seen at LJ!). I've also put up a new page header - I tweaked my journal graphic, greyscaled, added more film edges and - hey presto! - new website pretty!

Grungefic has been nominated for the Unfinished Fic Award at:






And I finally produced new buttons for y'all to link to my website if you so desire.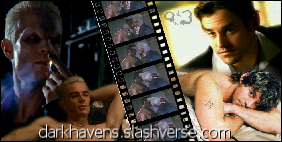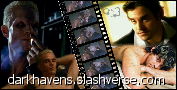 http://darkhavens.slashverse.com/




ETA: I have S2-5 of Angel in my hands! Squeeeeeeeeeee!