Yes, you read that right. I'm here with not only a new fandom but also a new comm. And it's mostly
winterlive's fault, though
gingerpig,
tabaqui and
literati also bear some of the blame. Shameful enablers, the lot of them!

After spending the last week watching and rewatching every available episode, I am thoroughly addicted. I know, it's embarrassing how easy I can be sometimes. :P


kaz2y5, the new multi-media challenge community for the WB show 'Supernatural', is the brainchild of
literati, who immediately pressganged me (I have bruises! honestly!) into being co-mod.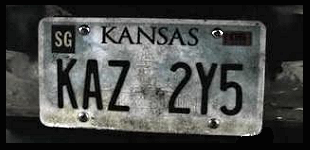 The first multi-media challenge will be posted on Wednesday 4th January. Join now and avoid the rush!



PIMP IT LIKE CRAZY!